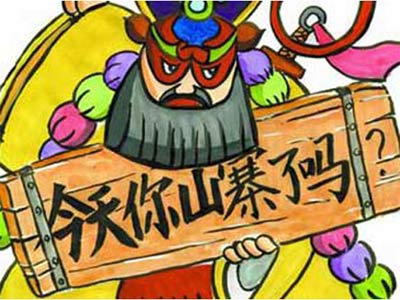 "Mountain" and "傍名牌" have always been the pain of Chinese manufacturing companies. At the same time of the rapid development of China's coatings industry, the lack of supervision of the triumphant triumph has also spawned the wind of "cottage" and "famous brand". This is like the shadow of the sun, reflecting the abnormal tumor of the industry. In May, the China Quality News exposed Shenzhen's cottage paints all over the place, and counterfeit and prevailing. In particular, the waterproof coating market not only uses trademark brands, but also uses waterproofing agents to fool consumers. In July, Nanguo Jinbao disclosed that "Dulux" coating "ICI" became "ISI" and "DULUX" became "DOLSX" from Foshan "Dulux". "Nippon" coatings are mostly produced in "Macau Nippon" and openly screaming. Why are "cottages" and "famous brands" increasingly rampant? After the "Da Vinci" furniture fake foreign devil incident, is there still a paint company wearing a "foreign vest" hidden in the sun?
Guangzhou paint also loves to wear "foreign vest"
The high-priced Italian "Da Vinci" furniture is just a Chinese furniture to the Shanghai Waigaoqiao Free Trade Zone "day trip", the value of a bed is 30,000 to 300,000; Ajisen Ramen with Japanese ramen is not famous in Japan. The soup base is indeed made from Chinese concentrated liquid, which does not hinder the sale of a high price of more than 30 yuan a bowl; KFC soy milk from the United States is not freshly ground, but after being made from soy milk powder Only the cost of 0.7 yuan is sold by KFC to a cup of 7.5 yuan; the imported jam of the American brand DQ ice cream is not only produced in China, but the milk is actually produced in the same "8", or domestically produced... Compared with the domestic price of 10 times or more, what I bought is nothing but a "made in china" poncho. Consumers, you can't afford to hurt! Then the paint company, can you afford it?
In recent years, a Benjamin Moore coating brand, which claims to be from the United States, has begun to spread in the market. The paint company's propaganda was "founded in 1883 and from New Jersey, USA, with production sites throughout the United States and Canada." More bizarrely, the paint company, which claims to have a history of 120 years, also showed that it was in December 2000. "Warren Buffett's flagship investment company, Berkshire Hathaway, is a wholly-owned acquisition." Obviously, Buffett does not know that he has had the acquisition.
For such a paint industry, the "hundred-year-old shop" has always been silent, Benjamin Moore's explanation is: the paint is the favorite paint of the European and American national aristocrats, known as the "Rolls Royce" in the paint because it has been walking High-end routes, few advertisements lead to consumers not knowing. It is not known that Rolls-Royce was born in 1904, 21 years later than this Benjamin Moore paint. It can be seen that lying is easy, and it is difficult to lie, at least basic knowledge is needed. Some people have questioned why this American paint company uses the pinyin "Benjamin Moore" instead of directly using the English name? Or did it foresee that in more than 120 years, it will magically become a paint from the United States in a factory in Guangdong, China? According to HC Coatings Network, Benjamin Moore Coatings is in fact completely "made in Guangdong" so-called "New Jersey", "120 years of history", "European and American high-end" are one of the "Guangdong" Pieces of bling ponies. A former person in charge of Huarun Coatings also confirmed to HC Coatings Network: Not only Benjamin Moore Coatings is a fake foreign devil, but its owner Huaz Bu is also an authentic "Guangdong descent." When China Resources was acquired by Wei Shibo, when it was reprinted by some media, the name of Wei Shibo was translated into "Huazbu" by "unexplained". And by the company to make a big fuss, a big oolong incident. No wonder some netizens shouted: "Pit!"
A person in charge of the marketing department of a well-known domestic furniture lacquer company told HC Coatings that the fake foreign paint brand is not new. "A large number of such companies. A boss, register a foreign trademark, engage in a gimmick, find a manufacturer." At the same time, the person in charge also said: the paint brand with the vest of the vest is "can't die, do not Big". In the underdeveloped third- and fourth-tier markets of the mainland, especially in the rural market, such fake foreign goods can easily confuse consumers with a fictitious "international background", and the price is not low, which can bring lucrative profits to dealers. It is said that the registration of a paint company in Hong Kong is only 3,700 yuan, and the price of overseas registration and fraud is not high.
Chinese goods are hard to find the pain of "foreign vest"
Why do some companies can't wait to put on the "foreign vest"? Domestic goods love to wear "foreign horse vest", and "Houcheng" Fang Honghong bought the title of "Dr. Clayden University" can be described as the inheritance of the ancestors. Why are some paint companies willing to commit crimes on the roads of "cottage", "famous brand" and "foreign vest", and they are unwilling to slow down and create a brand that truly belongs to them? According to a survey conducted by a newspaper, 70.0% of the people think that the reason is that the society is serious and the foreign psychology is serious; 62.9% think that the domestic brands have no confidence in themselves; 52.2% think that the reason is the lack of effective supervision on the false and exaggerated propaganda. 47.3% of people think that it is because some people's wealth comes too easy, "only buy expensive ones are not right"; 43.4% think that because local brands have always had problems, they have to make a face-lift.
From the "Sanlu incident" to the slammed dairy product national standard "the world's lowest", Chinese mothers no longer believe in domestic baby milk, but are willing to pay heavily overseas and Hong Kong purchasing. This shows that some paint companies ignore product quality and it is difficult for domestic consumers to pay for some domestic paints. This gives the domestic "Da Vinci", "Ajisen", "Benjamin? Moore" the opportunity to fish in troubled waters. At present, the supervision is not strict, and consumers have no ability to distinguish, so we need specialized agencies to supervise. Especially for paint brands that have adopted foreign names, companies must clearly tell consumers where the products are made.
The cost of growing up is not terrible. The terrible thing is that we can't mature and we can't be confident. Under the traditional thinking, we lack a kind of innovative motivation. Aside from the "foreign horse vest" to cultivate domestic brands, not only our current paint companies have established their determination and perseverance to make brands, but also need effective supervision and rectification by the government and relevant departments. Moreover, analysts believe that it is necessary to crack down on the behavior of counterfeit foreign brands that disrupt market order and infringe on consumer rights, and eliminate the gloom over the domestic brands; on the other hand, they are strategically consciously nurturing, supporting and protecting domestically. Brand, for the development and growth of domestic brands to support a sky. As long as the consumer is confident enough, it is entirely possible to reshape the gold-plated signboard of the domestic paint brand.
The paper tube cutting machine is used to cut the long paper tube or paper core into small pieces, which will be used for the core of paper rope roll of paper rope making machine or paper roll of paper slitting machines. It is a very good machines used together with Paper Rope making machines and paper sltting machines or with other usages.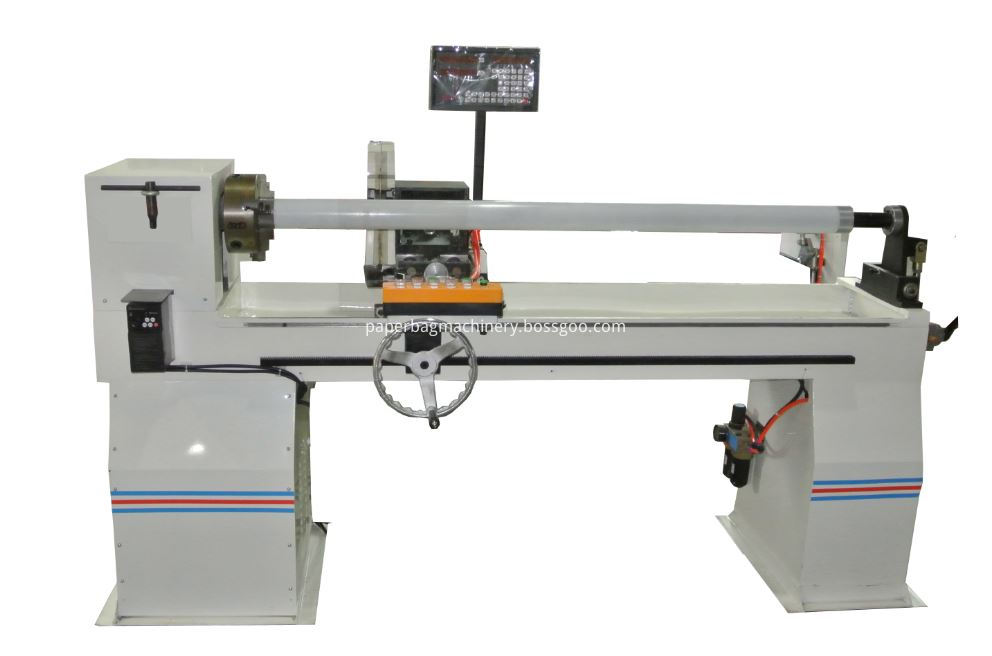 paper tube cutting machine, paper core cutting machine
DongGuan FeiYang Packaging Machinery Equipment Co., Ltd , https://www.feiyang-machinery.com