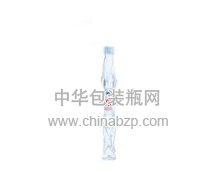 This new design of mineral water bottles represents another major step forward in the promotion of environmental protection. The company's goal is to achieve a 40% reduction in carbon dioxide emissions from 2008 to the end of 2011.

Danone Waters of America Inc. recently redesigned its 1.5-litre classic Evian water bottle, which is part of the company's efforts to reduce its ecological impact. The new mineral water bottle is made of 50% recycled polyester and maintains 100% recyclability. In addition, its plastic content is also 11% less than before, and its weight is reduced by 3.4 grams (the previous Evian mineral water bottle weighs 28.6 grams per bottle). The company believes that the new design will reduce their carbon footprint by 32%.
"Evian is not only committed to improving the quality and purity of our mineral water, but has been thinking about how to reduce the environmental impact of product packaging," said Jerome Goure, vice president of marketing at Danone Waters of America Inc., "The bottle of mineral water that was introduced this time." It is lighter and easier to squeeze than ever before, and we hope that consumers will rely more on Evian, and we also hope to encourage consumers to participate in major recycling projects through this new packaging
."
Evian encourages consumers to maintain a youthful attitude in their lives and to be energized, whether they are practicing yoga, discussing new art exhibitions with friends, or eating with their families. Have a positive attitude towards life. This new bottle is in line with the needs of modern lifestyles, and the new grip makes it easier for people to enjoy this drink when they go out.
Fifteen years ago, Evian first introduced compressible bottles. The new design brings new experiences to consumers. Wasted mineral water bottles are compressed and occupy less space in the recycling bins. This move is the result of Evian's advancement. The first step in environmental protection.
Circle / Oval pop up a frame banner as one style of banner signs give you unique advertising method .Double sided with heat transfer printing (1440 *1440 dpi ) to make the color vivid and standing out outside & inside .They are used in sports events ,wedding ,promotion ,anniversary ect . 280g soft elastic fabric printing with steel frame . Screws on the bottom of the banner to make it strong in the wind weather .
Quick Details of circle / oval pop up a frame banners :
circle / oval pop up a frame banners

Size

MOQ

Unit Price

(ex –factory)

Printing Tech

Packing size

Large :

100*100cm

1-10 pcs

USD26.5

Dye sublimation printing

42*35*42cm

10 pcs/carton

22kg /carton

Medium :

120*120cm

1-10 pcs

USD38.5

62*35*62cm

10 pcs/carton

26kg /carton

Small :

150*150cm

1-10 pcs

USD49

72*35*72cm

10 pcs/carton

37kg /carton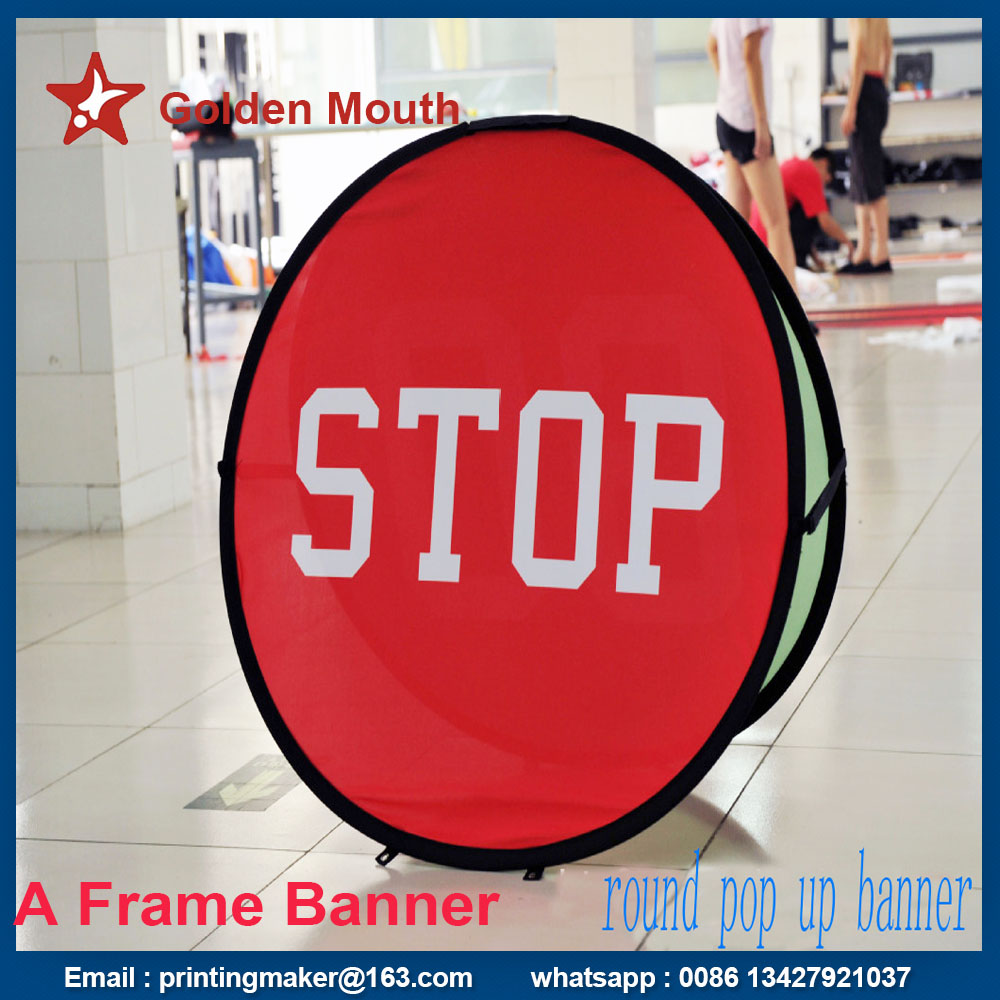 Popup A Frame Banners,Double Side Banner Stand,Pop Up Banners
Golden Mouth Advertising (H.K)Co.,Ltd. ( Jie Da Advertisement Co.,Ltd) , https://www.advertisingflagbanners.com